Welcome to Winter Fest
Kia ora!

Since launching the country's first regional arts festival in 1991, Taranaki has always been at the forefront of the arts in New Zealand. In 2019 the festival continues to evolve with the presentation of not one, but four distinct, boutique festivals, over the next two years, each with a different identity. I like to think of this a little bit like an artistic degustation menu offering the very finest ingredients in portions just large enough to keep you looking forward to the next course.
We begin this new era in winter with our first programme celebrating stories and the power these wield through the words and ideas that they express. We will present some of the greatest story tellers from across the ages, from Homer's An Iliad to Samuel Butler's visionary science fiction work Erewhon through to thoroughly contemporary voices from New Zealand such as Pacific playwright D.F.Mamea's and international blogging sensation, Emily Writes. Meanwhile some of the smartest wordsmiths from the world of comedy and broadcasting will be put to the test under the expert emceeing of the iconic Mark Sainsbury as we debate the new world of sustainable energy.
Stories can also be told in many ways, so we will also traverse a wide range of performance genres including dance from visionary choreographer and video maker Louise Potiki Bryant, and music from the wandering minstrel of Gothic Americana, Delany Davidson. You can even share your own stories through a workshop with the extraordinary Indonesian fabric artist Rozana Lee.
We look forward to seeing you at the TSB Showplace this winter.
Craig Cooper
Artistic Director


The Libri Lounge
An inspiring line up of leading storytellers from around New Zealand. Enjoy the ambience of the Libri Lounge as authors discuss their work and give exclusive insights into what drives them.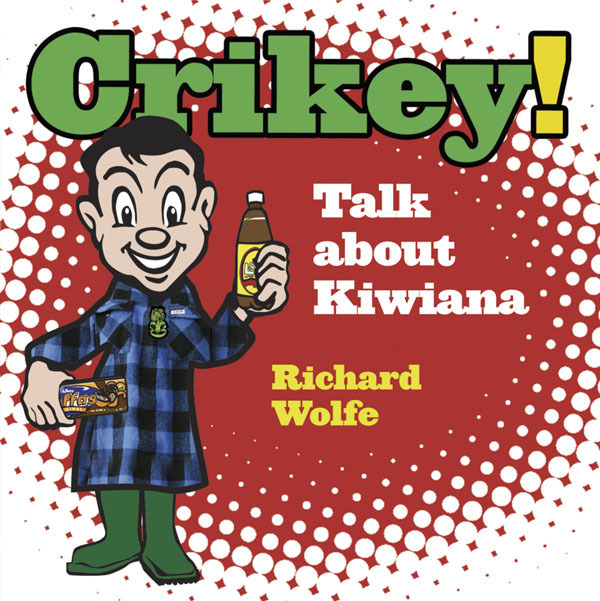 Rattle your dags! It's time to salute all things Kiwiana – Uniquely New Zealand.
In this illustrated talk, prolific author Richard Wolfe will discuss his latest publication, co-written with Stephen Barnett, and offer a broad view of Aotearoa's distinctive character.
While researching the lingering effects of war, historian and journalist David Hastings stumbled upon a story he felt compelled to tell. Odyssey of the Unknown Anzac follows the trail of Stratford man George McQuay, who disappeared from the Western Front in 1916.